About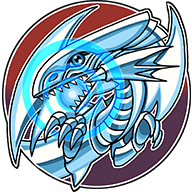 I started YGOPRODeck during the summer month of July 2016, I had recently finished college and wanted to keep working on my coding skills. After reigniting my interest in Yu-Gi-Oh! a couple of months prior thanks to a friend, I wanted to try to build something revolving around Yu-Gi-Oh. A lot of people have asked me how did I come up with the name "YGOPRODeck" and it was something along these lines: YGO (Yu-Gi-Oh!) PRO (Professional/Good) Deck (Decks). I had around ~10 other names that were in contention but I chose YGOPRODeck in the end.
YGOPRODeck started off as a super basic WordPress website. The original reddit thread seems to unfortunately be deleted but the follow up is still live.
Here is the one of the very first images of the original YGOPRODeck! My programming skills were exceptionally poor at the item but I had a drive and a willingness to learn new things. A lot of the concepts I started learning had not been taught through my Level 8 Honours Degree.
The site was very simple, I basically just manually created WordPress Yu-Gi-Oh! deck pages from the decks that user sent in. That's right, absolutely nothing was automatic. The site averaged ~10-15 users at one time. It wasn't until 2017 when I developed a custom method to automatically upload decks to the site that things really started to take off.
Over the next few years the site would grow, change and become more feature rich. It ended up averaging ~6-8 million views a month! It was still based on WordPress which in hindsight I really wish I had avoided. In or around 2018 I created a fully-fleshed out Yu-Gi-Oh! Card Database subdomain which was custom built by hand (no WordPress!). This allowed users to easily view card information along with getting access to a variety of purchase links for each card.
In 2020 I knew I wanted to fully overhaul the site and completely move away from WordPress. It had become a behemoth of a task as the site now had 3 pieces of software interlinked together (WordPress, PHPBB, BridgeDD). The task was enourmous so I decided to test my skills with creating some similar sites before moving onto the overhaul.
And so, the following sites were born:
At this stage I think I was possibly avoiding the overhaul and the task ahead of me. I had purchased a house with my partner and shortly after had two kids which meant I had less and less time with every day that passed. However, in October 2021 I decided to finally start the process. It was long overdue!
And finally, in 2022 I completed the overhaul for YGOPRODeck to my custom developed CMS system that my other new sites used. No more WordPress! This allowed me full control over everything with the difference being I am now a far more competent coder than I was in 2016 when everything was done manually.
There are a LOT of people to credit who have been a huge help over the years, honestly too many to mention but I would like to jot down a few that remain fresh in my head at the moment:
Credits:
Meepmoto: Meep was one of the first writers on the site ever along with becoming our chief article editor. Not only that but he also gave a huge amount of feedback on the site over the years.
Felix: Felix is the developer of the Deckbuilder that we use on the site and has been a constant help for YGOPRODeck. A highly competent coder.
Renren: Renren is a longstanding member of the site who handles multitudes of tasks such as the Tournament Meta Decks, Tournament Articles and more!
YGOPRODeck Writing Staff + Editors: The YGOPRODeck writing staff have been keeping content alive on YGPOPRODeck for years now! The team has changed and rotated over the years but every single team member has always been a huge help to the site.
Yu-Gi-Oh! Reddit Community: The reddit community who initially accepted YGOPRODeck without any hesitation.
YGOPRODeck Developers: I hired developers towards the end of 2022 to help with YGOPRODeck! They have been a huge help!